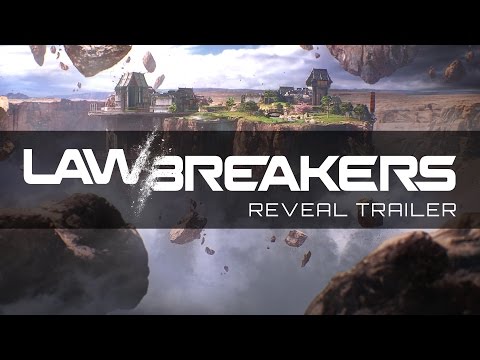 Earlier this week I talked about former Gears of War Designer Cliff Bleszinski, who finally unveiled his much anticipated new game called LawBreakers. It will be the first release from Bleszinski's new 40-person studio Boss Key, and it's a free-to-play multiplayer shooter that features a five-on-five, team-based style where law enforcement squares off against criminals. It takes place in a world where the laws of gravity don't always apply which should make for some lightning fast game play.
The trailer, which you can see below,
also shows off some of the game's characters, as well as what looks to be a big range of futuristic weapons. Plus, there's jetpacks.
LawBreakers doesn't have a specific release date, but it's expected to launch on PC next year.