Not too long ago, Nintendo announced the most interesting development in the history of video games. It's no secret that consoles use various peripherals to immerse players into a deeper experience from a steering wheel for racing games to fully interactive cockpit displays like 2002's Steel Battalion. But Nintendo's big announcement didn't come in the form of a new type of controller, but rather a new way of "creating" control…with cardboard.


In March of 2017, Nintendo released the Nintendo Switch, a hybrid console that, quite frankly, catered to Nintendo's strengths; a solid, innovative console that was also portable. Coming off the heels of the Wii-U, there were many critics, but they were soon silenced by the sheer genius of the device. Sure, there were flaws, but to be able to deliver console quality gameplay and graphics that could also be taken on the go was nothing short of genius.

But many were wondering if Nintendo would enter the Virtual Reality (VR) space. If you look at the console, it certainly lends itself to a VR experience…dual controllers that could freely be held on each hand, remotely connected to a device that gives a high quality output with strong hardware behind it. The only thing missing was a "mount" that kept the device squarely in front of you and the software to give you that experience. Fans adamantly asked Nintendo if they were working on VR and Nintendo president Tatsumi Kimishima would go on to say that they were "studying" ways to add VR features to the console and that they would pursue VR if they could find a way to allow gamers to play for hours on end without any problems.

Nintendo of America president, Reggie Fils-Aime would throw a curve ball at Variety's Entertainment and Tech Summit last summer by saying that the "problem with VR is that there aren't a lot of experiences that are truly fun." The company would then go on to say that Nintendo doesn't have plans to experiment with VR, but indicated that they may consider the technology further down the line.
But what does VR have to do with Nintendo's new cardboard endeavor?
During its January 17th announcement, Nintendo spilled the beans on what would be the company's biggest risk yet. Nintendo's LABO is a project that presents large, pre-cut sheets of cardboard that assemble into some pretty fancy objects, known as "Toy-Con". The included software will teach you how to assemble the cutouts and the results are quite amazing. There's a makeshift motorcycle handlebar, a fishing rod, a house using the Switch's screen as a window into the house, and a full backpack complete with attached grips that hold the Joy-Con controllers and a VR enclosure among other things.
Yes, I said VR enclosure.
Well, it's more like Augmented Reality (AR) since the headset is more like a "window" looking at the TV, but it does deliver a very interactive experience using the backpack to produce some feedback. While this is not directly VR, it is consistent with what Tatsumi Kimishima and Reggie Fils-Aime have been saying. And it also seems like they've been profiting very well with AR; Pokemon GO uses your phone to overlay Pokemon through your phone to bring the franchise into our reality and has made well over $600 million for the company.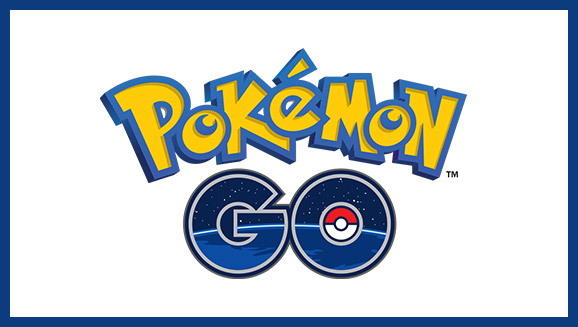 Nintendo is really "pushing" AR. But rather than just promoting AR, it seems as though they are doing something far greater than that. Is appears as though the LABO is meant to give more interactivity with the Switch and family bonding through construction using cardboard. It's like they took Google's Cardboard VR setup way back in 2014 and took it to the next level.
But is this the future of VR/AR?
The biggest hurdle of VR is getting it into the hands of the consumer and while current VR systems are lowering in price, the hurdle is still high and the attach rate is very low at this time. For example, Playstation's VR retails for a little over $200, but it doesn't include the last generation Playstation Move controllers ($100) or the Playstation 4 console itself (from $200 or up depending on model). This puts the Playstation setup at around $500 and that's not including the software. Nintendo's AR setup has the console itself ($300) which already comes with the controllers/screen necessary and the software/cardboard bundle ($69.99 or $79.99). This puts the hardware at a very reasonable price and adds more value with its construction elements. Add that the software also comes with some basic programming and the potential for a do-it-yourself community similar to LEGO doesn't seem too farfetched after all.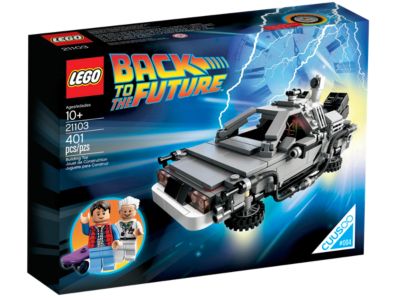 However, the biggest concerns lie in several factors: Durability, Price, and Gameplay. Building the devices can be its own reward, but can this cardboard be durable enough for longevity? Is the carboard too flimsy for children's hands? As far as price, many are looking at the price and are dismissing the product as just "expensive cardboard". But we have to realize that when we buy a game disc, we are really buying a disc, which costs pennies, housed in a cover, which are also cheap to make. In a sense, aren't we paying for cheap plastic when we buy our games? When we buy games digitally, we are only buying "information" with nothing physical to compensate for the full price we pay. And what about the gameplay? Is this just a glorified 1-2 Switch? We can definitely see that the LABO is a very complex tech demo, showing off the versatility of the Switch, but can third parties utilize these features? Is Nintendo just positioning itself in a corner that only Nintendo can play in? Or is this the wave of the future?
As with any proposed announcements, the proof is in the pudding. Can Nintendo start its second year with the Switch strong with LABO? Will this bring about a revolution in VR/AR as we know it? Will Batman be able to stop the bomb in time?
We will see when LABO hits the shelves on April 20, 2018.