Kaz Hirai, the current CEO of Sony, has announced he will step down from his position following a 6-year reign.
Hirai, who worked up the ranks as Marketing of International Music in Japan in 1984, transferred to the SCEA division (Playstation) in 1995, where he rose to become president of that division in 1999, and in 2006, he took over the worldwide operations of the game division.
 In 2012, he took over as CEO of Sony, replacing Howard Stringer and proceeded to thin out Sony's not-so-profitable endeavors which included cutting off the Sony Vaio line of computers. He then went on to make Sony profitable, turning around the then-ailing game division and even making the Sony Pictures division make a $90 million profit last year with Jumanji.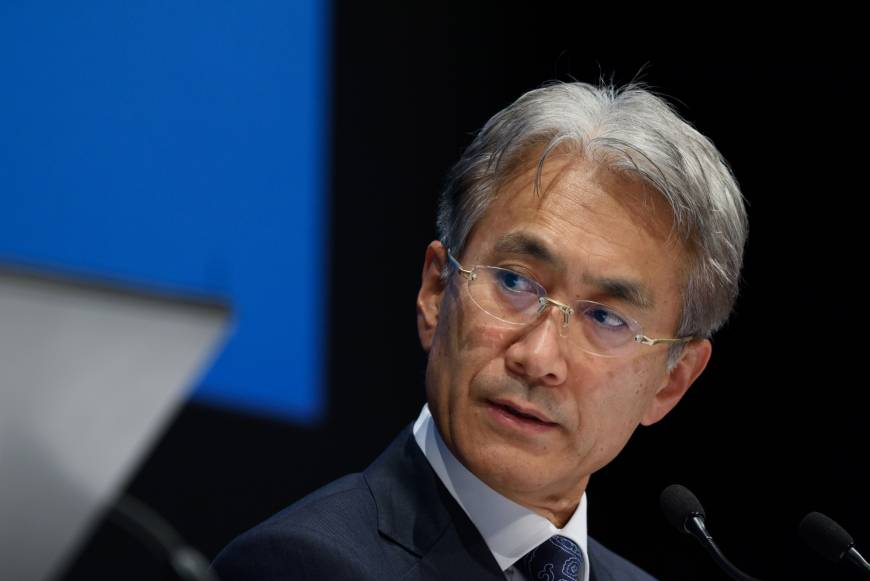 Kenichiro Yoshida has been named Hirai's successor and will assume the role on April 1. Right now he's the executive deputy president and chief financial officer at the company. While Yoshida is also known for cutting back for efficiency's sake, the effects of Yoshida on Sony's gaming division won't probably be felt until after a PS5 release.
In a statement by Sony, Hirai had this to say:
"Ever since my appointment as President and CEO in April 2012, I have stated that my mission is to ensure Sony continues to be a company that provides customers with kando – to move them emotionally – and inspires and fulfills their curiosity. To this end, I have dedicated myself to transforming the company and enhancing its profitability, and am very proud that now, in the third and final year of our current mid-range corporate plan, we are expecting to exceed our financial targets. And it excites me to hear more and more people enthuse that Sony is back again. As the company approaches a crucial juncture, when we will embark on a new mid-range plan, I consider this to be the ideal time to pass the baton of leadership to new management, for the future of Sony and also for myself to embark on a new chapter in my life. My successor, Kenichiro Yoshida, has supported me closely since returning to Sony in December 2013 , contributing extensively beyond his remit as CFO and acting as valuable confidant and business partner, as we took on the challenge of transforming Sony together. Mr. Yoshida combines a deeply strategic mindset with a relentless determination to achieve defined targets, and the ability to take a global viewpoint. I believe he possesses the breadth of experience and perspective, as well as the unwavering leadership qualities required to manage Sony's diverse array of businesses, and as such is the ideal person to drive the company forward into the future. As Chairman, I will of course offer my full support to Mr. Yoshida and the new management team, and do all I can to facilitate a smooth transition and ensure their future success."
What do you think this means for Sony as a brand? Leaving Sony in a profiting state, do you think Yoshida can fulfill the position?